Living Out the Faith, Lending a Hand to the Wider Community: Jonie Ben Marasigan, Philippines
By Tharindi Devasurendra – Tuesday, December 7, 2021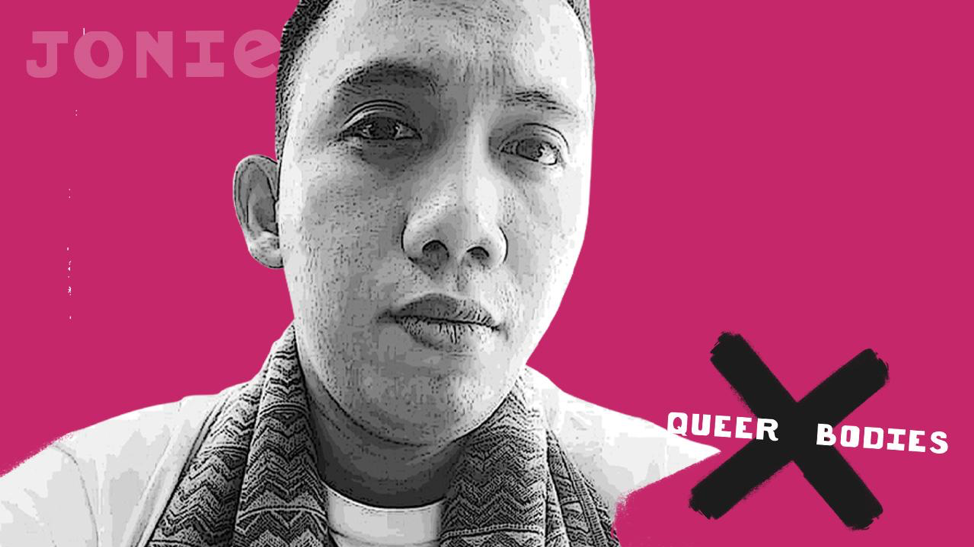 The connection between the Church and the wider community has been interlinked for a long time. It has given many people hope and the desire to become better and to help others as they go on in life. Taking these morals and ideals into heart, Jonie Ben Marasign aka 'JB' is one of the people who have lived out his faith to help those in need of love and compassion. JB is a 26 year old individual based in the Philippines who is a member of the Christian Youth Fellowship, the youth arm of the United Church of Christ in the Philippines (UCCP), where he also serves as the National Chairperson for Christian Education and Nurture. He is also the Executive Assistant for the Laity and Local Church Development Ministry of the National Office of the UCCP. This ministry comprises four programs which are: Christian Education and Nurture, Evangelism and Church Development, Justice, Peace and Human Rights and Community Ministries, wherein the program for HIV and AIDS falls.
JB is also a Community Based Screening Motivator and Peer Educator certified by the National Council of Churches in the Philippines (NCCP) and Culture and Arts Managers in the Philippines (CAMP). In July 2021, he was also certified as CBS Motivator of HIV and AIDS Support House (HASH), a non-government organization for HIV and AIDS advocacy after undergoing required training followed by client-centered community-based Case Managers Training this October 2021.
Working during the pandemic, he faced several challenges, most especially addressing the  needs of communities when resources become limited. Amidst all these obstacles, he remains involved in humanitarian responses within the church such as relief distribution and handling the community pantry in the church. He was also involved in capability training for humanitarian responses like Psychosocial First Aid Training, First Responders Training, and Community Health Workers Training.
After joining HASH last July 2021, he has been able to procure testing materials to proceed with HIV testing for the community, which had halted for a while due to hardships of obtaining testing materials during the pandemic. Aside from working on HIV awareness and prevention and treatment campaigns for the community, he also refers his clients to respective Social Hygiene Clinics and Treatment Hubs for necessary care or treatment and assists them to acquire it for free or at a cheaper price.
Aside from the testing, education and prevention materials that HASH provided, JB has also received the support from the NCCP to distribute contraceptives among his clients, as well as to referring clients who also want to acquire HIV testing.
During the pandemic JB realized the importance of protecting healthcare systems. Despite the  big gap in HIV prevention and treatment, since it became a lesser priority during the COVID19 pandemic, JB has been working to protect community access to HIV services.
He also said that the digital approach has been one of the most pressing concerns for many reasons in the implementation of different programs. While you can use the digital approach for meetings or theoretical seminars, you cannot do the same for practical training such as training for testing and emergency responses. The ability to promote events or programs is possible but it is extremely difficult to implement them and to assure quality results.
JB mentions that in his fight for equality, the rights that we should have in the community are not different from cisgender, heterosexual men and women. He also believes that we cannot be advocates alone, we need to organize ourselves as members of the LGBTIQ+ and to have more allies to make our calls for gender justice louder. 
"We need to educate everyone, whatever sexual orientation and gender identity we have, so that we can fight together and let our cries due to discriminations and inequality and our voices be heard. We all need to be involved. To fight the good fight, it is crucial that we should see one goal ahead of us in order to reach an intersectionally diverse future." he emphasized.
Quote: "As activists we need to respond to the needs of the church progressively, not conservatively. We  can use the bible and teachings of the Lord but we  should attend to the needs of the people in the right context, it is the lesson that we should pass to the present and future generation!"
© 2020 Youth Voices Count