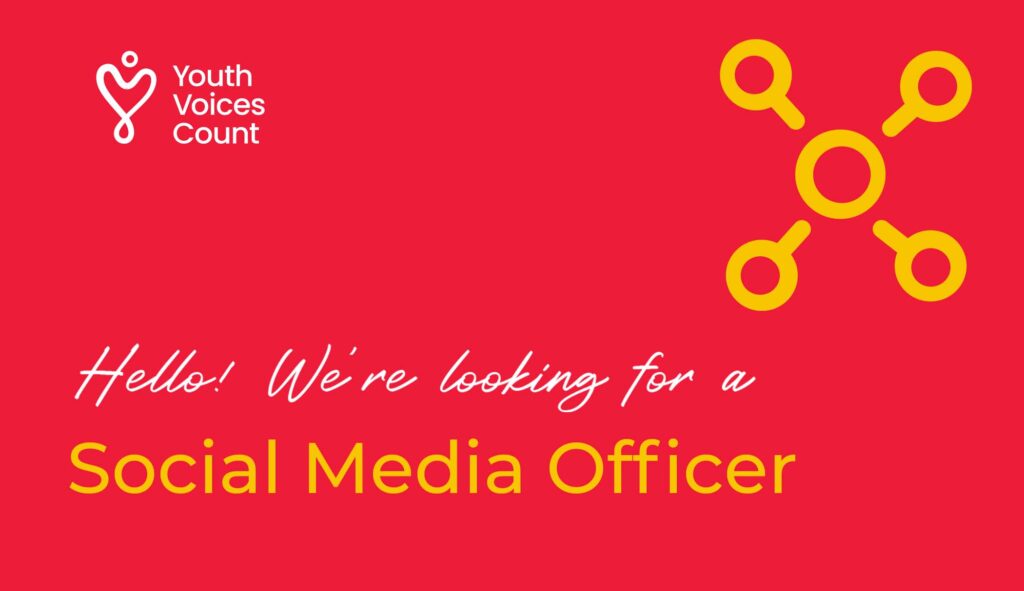 Job Opportunity: YVC is looking for a Social Media Officer
By YVC Secretariat – Friday, Oct 26, 2021
Youth Voices Count (YVC) is a regional network of young LGBTQ+ people in Asia and the Pacific. Our over 300 members are spread across 22 countries in the region. Our strategic objectives include advocating for youth Friendly health services, advocating for improved mental health among young LGBTQ+ people, advocating for education and employment setting for young LGBTQ+ people and monitoring global commitments made to young people.
At present, YVC is strengthening its organizational structure, systems, and processes as a fully functional non-profit organization based in Iloilo City, Philippines. Currently, YVC is seeking applications for a Social Media Officer (Part-Time/Work-from-home arrangement) to support YVC's online presence and engagements
The Social Media (SocMed) Officer shall be assigned tasks within the following:
Handle the social media presence of Youth Voices Count. The SocMed Officer shall oversee Youth Voices Count's social media accounts (Facebook, Twitter, LinkedIn, website) and be in charge of publishing original and shared content in these platforms upon guidance and/or approval of the Communications Manager. This will include creating captions for content.
Cross-post content across YVC social media platforms. The SocMed Officer will ensure that content in one social media platform should also be published in the other accounts on a timely basis. Captions can be maintained, so long as they fit within the character limit of the platform.
Maintain the online community engagement of YVC. The SocMed Officer shall maintain engagement by acknowledging messages and responding to any inquiries across social media platforms.
The SocMed Officer shall:
Report directly to the YVC Administrative Manager, who shall assign tasks according to the Scope of Work provided.
Provide updates to the YVC Administrative Manager on their assigned tasks. These updates shall be done on a weekly basis, through whatever communication medium (e.g. email, online meeting, etc.) agreed upon by both.
Provide, in coordination with the YVC Secretariat, updates regarding social media engagement to the governance bodies of YVC (i.e., Regional Board, Core Working Group). These updates shall be done on a quarterly basis, through whatever communication medium (e.g. email, online meeting, etc.) deemed appropriate.
This is a part-time position. The Social Media Officer shall coordinate with the YVC Secretariat regarding their working schedules. This schedule shall not exceed twenty (20) hours weekly.
The Social Media Officer and the YVC Secretariat shall agree on a daily schedule when they can be contacted for work-related matters.
The Social Media Officer shall not be required to report to the YVC Secretariat office due to the ongoing situation of the COVID-19 pandemic, and must inform the YVC Executive Director of any concerns which may arise in relation to this.
The Social Media Officer shall not be expected to respond to work-related communications on weekends, or on hours outside the daily schedules agreed upon.
5. Compensation and Coverage
Salary: USD100.00/month
Period: Three(3) month/s
Status:part-time / work-from-home arrangement
MOP: via telegraphic transfer; upfront payment
Applicants with experience working in the development sector, especially in LGBT / human rights, will be prioritized.
YVC is not in a position to provide a relocation package.
YVC is an Equal Opportunity employer. Applicants are chosen on the basis of ability without regard to ethnic or indigenous identity, religion, national origin, disability, marital status or sexual orientation and gender identity.
Position may be extended, subject to availability of funding and quality of deliverables.
6. Application Requirements
© 2020 Youth Voices Count