Intersectionality, youth empowerment and leadership: MX Alexander Bernal, Philippines
By Tharindi Devasurendra – Thursday, May 28, 2021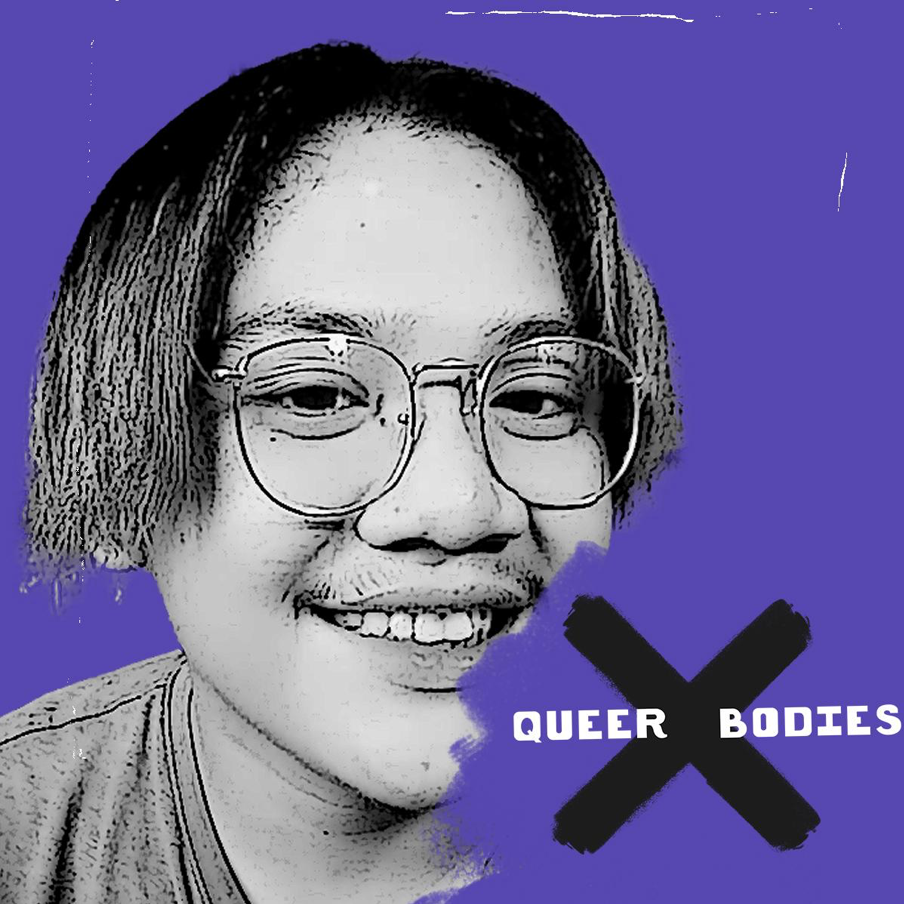 MX Alexander Bernal (Alex) is a 19-year-old genderqueer person from the Philippines. They are the founder and President of Youth for YOUth, a non-government organisation composed of local youth advocates working on adolescent sexual and reproductive health and rights (ASRHR), peer education, climate action, equality and human rights, and other adolescent health and youth development programs. Youth for YOUth is a member of the Y-PEER  Pilipinas Network and was founded on December 1st, 2018, during the World AIDS Day celebration and in commemoration of people living with HIV.
The organisation is currently working on HIV and SOGIE related issues in Abra and the region of Cordillera in the Philippines. They have been involved in joint discussions and meetings with the National Anti-Poverty Commission (NAPC) to explore ways to improve adolescent health, particularly on HIV-related issues and how to help the livelihood of PLHIV people below the poverty line.

During the pandemic, their first project was to provide accurate hygiene information and hygiene kits to children between the ages of 3-15. The project named IstorWASH is a portmanteau of "istorya" (story) and WASH (water, sanitation and hygiene). In this project, Youth for YOUth reached a total of 500 children who also participated in WASH programs, including sessions that highlighted the importance of proper hygiene to one's health. Youth for YOUth also distributed 500 Hygiene kits and 500 IstorWASH storybooks to children in Bangued, Abra. The project was carried out in partnership with Ideas Positive Youth Forum on Public Health 2020
Another project they implemented was Project Bullalayaw, an online peer-education session on SOGIESC and HIV awareness. In collaboration with ASEAN SOGIE Caucus and Y-PEER Pilipinas and the Philippine Dental Association-Abra Chapter, the project raised awareness about SOGIESC and HIV among young people. The main goal of this project was to eliminate misconceptions and misinformation about HIV and SOGIESC and stimulate conversations around stigma and discrimination, hate, and violence affecting PLHIV, LGBTIQ, women, and young people.
Digital platforms are a good avenue to reach out and educate young people; however, signal and internet connectivity is a considerable barrier, especially in rural areas. In addition, the cost of cellular data is becoming increasingly expensive, which adds another obstacle for people from low-income families who do not have the means to afford internet data. To address this, Alex and his team provided a small allowance to all participants who participate in webinars and online educational sessions to cover the data costs to lessen their burden. Alex also stresses the need to implement online safeguarding protocols as cyberbullying and exploitation can happen online.

Alex wants to create a space where everyone can share skills and learn from each other and strengthen the leadership and education of youth from all diverse backgrounds such as indigenous youth, LGBTIQ+, young people with disabilities and women and girls to participate and educate themselves; on important issues. "We have differences; when we combine them, they can become a superpower and help us become more as individuals and as an organisation altogether," says Alex.

Alex noted that one of the issues faced during the pandemic is the lack of access and supplies to contraceptives, especially for young and LGBTIQ people. In some cases, when young people try to access health services, they often get discriminated against and stigmatised. Before the pandemic, PLHIV and transgender people could access HIV and other health services with greater ease; however, due to lockdowns and travel restrictions, this has become a challenge.  In most pharmacies available and close by, young people cannot access certain services because the Philippines' Responsible Parenthood and Reproductive Health Law, Section 7, prevents them from doing so. The law states that "minors will not be allowed access to modern methods of family planning without written consent from their parents or guardian/s except when the minor is already a parent or has had a miscarriage." This policy makes it difficult for young people to access the health services they need and shows how existing barriers can significantly impact adolescent health. The Philippines has the highest number of teen pregnancies across Asia.

More and more people are coming together to overcome the struggles they face. Alex mentioned that a significant moment they noticed was the enthusiasm in volunteers to help their cause. They expressed that a lot of members could not participate in their projects due to the pandemic. Still, the number of volunteers willing to come forward and help out with their activities, expecting nothing in return, made them regain their faith in humanity and how solidarity can create a huge difference in overcoming problems. 
© 2020 Youth Voices Count