Improving access to healthcare, rights and well-being through a collective force: Mahfuz Al Galib, Bangladesh
By Tharindi Devasurendra – Thursday, May 28, 2021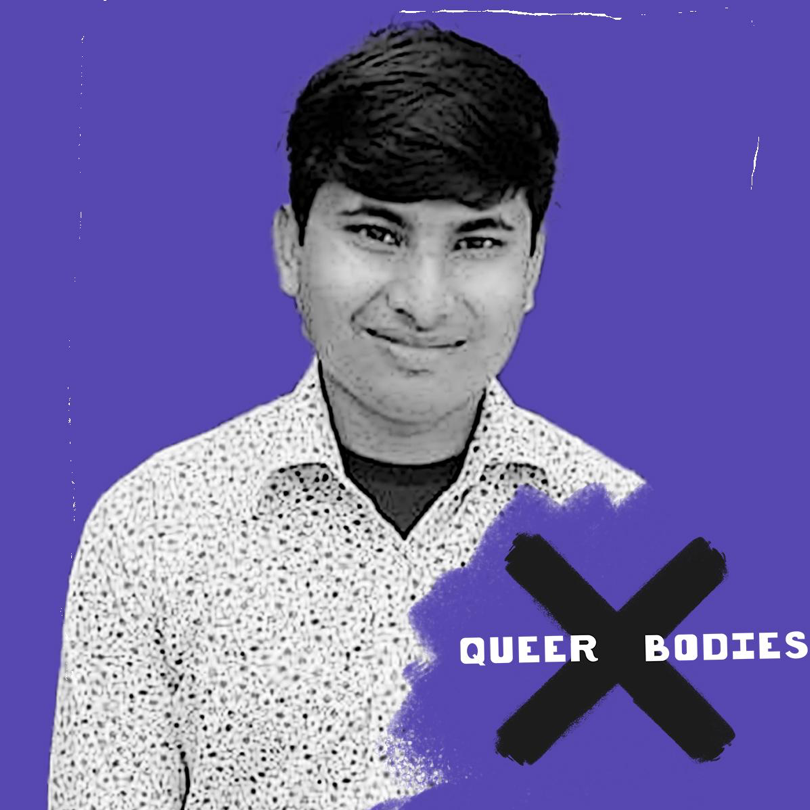 The Covid 19 pandemic has impacted a lot of individuals, especially marginalised people in South Asian countries. However, technology and digital interventions have proven to be an alternative solution to continue doing the work needed to support communities. 
However, many activists have struggled to bridge this gap between technology and activism due to limited internet connection in some areas and lack of equal access to devices. Despite the initial challenges, Mahfuz Al Galib, a youth activist from Bangladesh, has explored successful ways to utilise digital spaces to reach young and adult trans people across the country.

Mahfuz has been working on a project known as HIM Star Project as a Youth Link Associate, along with the Bandhu Social Welfare Society, a non-governmental organisation. Bandhu Social Welfare Society has been active since 1996, working on sexual and reproductive health, rights and wellbeing of all individuals irrespective of gender and sexuality.
The HIM Star Project is a UNICEF-funded youth platform that promotes HIV and STI testing, counselling, sexual and healthcare, and legal assistance to young members of gender-diverse populations, especially between the ages of 15 and 24. The platform also develops leadership skills amongst youth members to enhance youth participation and leadership in HIV and STI advocacy. Link to the platform

Mahfuz has also been working as a consultant for Sylhet Hijra Kallyan Songstha (SHKS), a community-based organisation in Dhaka. Founded in 2008, they provide support with services related to advocacy and legal aid to young and adult transgender people.

Like most people having to adapt to working from home, Mahfuz found this to be challenging in the first month during lockdowns because they were unable to provide HIV and STI prevention services.  To ensure the continuity of HIV services, Mahfuz and SHKS formed a partnership with a local ARV centre at the Sylhet MAG Osmani Medical Hospital, which provides ARV treatment and support to people living with HIV.

Mahfuz noticed that transgender people struggled to secure access to food and livelihood throughout the pandemic and experienced challenges in accessing health services to receive hormone therapy. So Mahfuz worked with SHKS to reach out to different government officials to mobilise resources to provide dry rations, primary health care, gloves, masks, and hand sanitisers to those most in need to address this problem.

Mahfuz has faced challenges working with people who were too afraid to seek out services due to heightened risk to COVID-19. Many organisations during this health crisis are facing increased pressure to stay afloat since reaching out to donors and stakeholders for funding has become strenuous. In addition, lockdowns and restrictions in movements initiated by the government to curb the spread of COVID-19 has added to their difficulties. In the past, Mahfuz encountered police inquiries when they were providing services on public streets.

The pandemic resulted in a massive blow to most employment securities and social protection schemes. As a result, many transgender people lost their jobs and resorted to sex work. Mahfuz's organisation provided awareness training about HIV and STI testing despite the disruption to HIV prevention services during the pandemic.

To address these issues, Mahfuz and his coworkers had to come up with innovative solutions. With financial aid from UNICEF Bangladesh, the Bandhu Social Welfare Society provided additional salaries to support staff working on the HIM Star Project. In addition, rooms were set up in their office to provide HIV and healthcare services to community members. They also distributed leaflets and pamphlets containing information about safe sex, HIV, and STIs.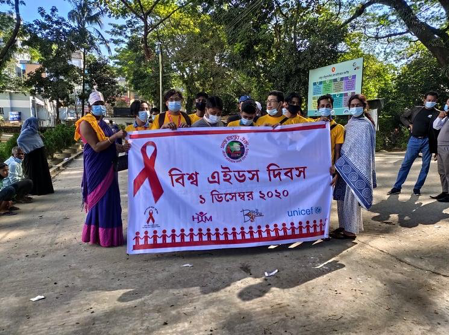 Mahfuz also notes that digital literacy has become an increasing obstacle for their work. Most individuals with low income from marginalised spaces have less to no knowledge regarding the technicalities in accessing services through online platforms. Widely accessed social media platforms such as IMO, Whatsapp, and Facebook Messenger were utilised by Mahfuz and their organisation to provide mental health support, counselling, and other emergency health services to these populations.

They mention that another significant barrier is the lack of internet services in different geographical locations. Furthermore, while some people may have access to mobile phones and laptops, poor internet connection prevents them from obtaining efficient services. And finally, some beneficiaries only have regular mobile connections to access these services, but they do not always have the financial means to pay for phone calls or internet packages. These obstacles are prominent in Bangladesh and many Asian countries, where young people have to educate themselves on technology. Yet, at the same time, they struggle to make ends meet.

Mahfuz highlights that they had to find discreet ways to protect the confidentiality of individuals belonging to a different gender, sexual, political, religious, ethnic and cultural minority group. The names, contact numbers, and other personal details of the clients attending healthcare services provided by SHKS were stored securely and each person was issued an ID indicating a reference number instead of noting their names.

Mahfuz believes that the work they have done will be helpful to other organisations in providing an idea on how to navigate beneficiary safety and security. They also say that every month they hold an Adda (Bangladeshi term for an informal gathering) on Facebook Messenger with two beneficiaries to figure out the current community's needs and necessities.

According to Mahfuz, separate groups are needed to work on different issues such as skill development, awareness, advocacy, and issues related to specific gender and sexual minorities. He believes that this is the only way to efficiently solve most problems as one organisation cannot cater or focus on all issues at once.

"While working during the pandemic, we always need to consider the mental wellbeing of both beneficiaries and ourselves so as not to let it negatively affect all our lives", expressed Mahfuz.

Mahfuz's work around marginalised communities and their needs emphasise how important it is for all of us to join efforts in overcoming obstacles. Their strength and resilience in making sure that the necessities of the target audiences are met show how we can all navigate around barriers and obstacles if we have the spirit to move forward.
© 2020 Youth Voices Count