An Intersectional and Feminist Reponse to Sexual Health, Mental Health, and Community Building: Shruti Venkatesh, India
By Tharindi Devasurendra – Friday, October 16, 2020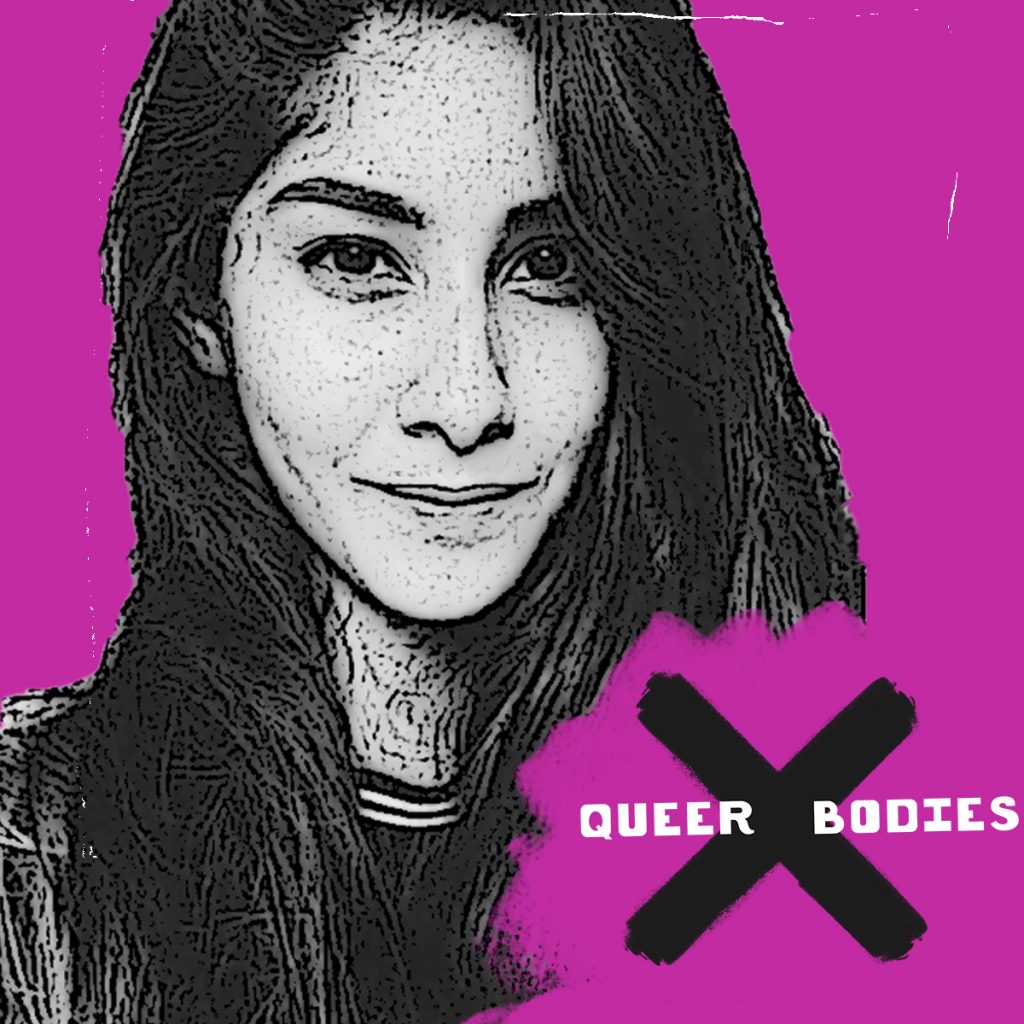 On the surface Shruti Venkatesh is a 22-year-old youth advocate from India. Her preferred pronouns are she/her. Shruti has an academic background in psychology and is passionate about mental health. She has joined  various mental health platforms, such as The Minds Foundation and Desousa Foundation, raising awareness on mental health issues and ensuring that mental health is on the agendas of CBOs that work with young people As part of her engagement, she reaches out to her peers explaining what mental health is and raising awareness about different mental health issues. She also provides peer-to-peer support and counseling. Apart from that, she's also working for the queer community in her role as Programme Director of the Queer Rights Center of One Future Collective (OFC), a feminist youth led not for profit organisation that works on building compassionate youth social leadership in India. The Queer Rights Center is a community based intervention set up to create awareness and empower individuals towards advocating and supporting the queer rights movement in India since 2018. 
With the world now facing a global pandemic, young leading advocates such as Shruti have been working tirelessly to address the difficulties that the vulnerable and less privileged communities are facing in India. Some of the work that she has been doing during the pandemic involves capacity development and training, wherein sessions with over 200 people were organized on different themes. These include topics on understanding gender and sexuality, queer sexual health and pleasure, human rights, media representation and being a good ally of the LGBTIQ community. The OFC team has also developed a manual on sexual health and pleasure prior to the lockdown.
Additionally, a percentage of the revenue made by the organization is donated for COVID-19 relief programmes, such us providing food packs and other essentials, to organizations who work with transgender people and sex workers. Moreover, with OFC, she is part of a  virtual queer mental health support group accessible all over India to help queer people severely affected  by the COVID-19 pandemic. 
Since the beginning of the pandemic, lockdown measures have forced schools, offices and organizations to move their activities online; OFC had to also adapt to transitioning their programmes to virtual platforms. It took some effort  for  the OFC team to acclimatize to this new way of working and as Shruti explains "I wouldn't say this was a challenge but it was definitely something new for us, to take everything online. And making it adaptable and understanding how it would all work out." She also explains that participants of their programmes found it a challenge to be actively involved in these 'queer-centric' sessions because most of them were at home and risked privacy and security issues outing themselves to their families. Through a video, OFC celebrated the work done by different organizations in India who have rallied together to provide COVID-19 relief programmes, like finance assistance to queer people  who have lost their main sources of income, .
Shruti and her team has strived to make the sessions more participatory within the limitations of it being virtual, such as revising curriculums and adapting strategies to optimize the learning experience of the sessions. Additionally, she recognizes that the new online methods have helped facilitate a greater outreach to the community. It has become a time of new realizations and significant moments for Shruti, especially working with support groups where a lot of issues were brought up, including some emerging issues that queer people are facing due to the pandemic. 
Through Instagram, OFC has also facilitated a discussion on maintaining sexual health during the COVID-19 pandemic.
The challenges identified by young people include inaccessible sexual and mental healthcare services because of the lockdown measures, negative experiences of violence and discrimination while living in unaccepting homes, and financial difficulties that communities continue to face. The driving force that helped queer groups cope with these challenges is the community-led support. 
We learned from Shruti the importance of intersectionality, which she describes as being central to LGBTIQ advocacy and to the work of OFC. She reiterates that work is futile and detrimental if an intersectional approach is not being applied and practiced. She mentions that the content and the curriculum which they have developed have been created to be as inclusive as possible. She also explains that their standard practice at OFC is a culture of being open to evaluating and reviewing their work according to the feedback received. Since they engage people with such diverse backgrounds, the feedback helps improve their work and ensure it is inclusive and takes into account young people's identities and experiences. 
Allies play a major role in supporting the LGBTIQ community through the work that OFC  is doing. OFC has  produced manuals and guidelines for allies to become better support systems to the community at such a crucial time. During the pandemic, one of the guides that was created by OFC was focused on how educators in the country can be good allies to queer students and queer learners. Being a great ally in India becomes particularly important because of the widespread stigma and dehumanisation of queer persons. This also means that parental acceptance is generally low, leaving queer millennials to seek support mainly from their peers and their allies. This manual is meant to serve as an introductory guide to learn how to be a good and affirming ally. They hope to disseminate these to educational institutions to create more awareness. 
Since the pandemic has started, the expression "new normal" has become part of our vocabulary as we try to adapt our routine and daily activities to this new way of life. However, we should not forget that in these difficult times, transgender people are struggling to access health services while subjected to discrimination and violence. As the lockdown progressed, domestic abuse and violence rates have increased. We cannot be complacent with this "new normal". We need to double our efforts to make sure the marginalized communities get the support they need.
Shruti emphasizes the fact that we need to always reevaluate our work. This is especially important when we ask, "Who is benefiting from our work?" and "Are there people who are supposed to be benefiting from our work". Civil society needs to keep in mind that the pandemic is exacerbating the challenges faced by already marginalized communities as they are moved further away from the center. She highlights the importance of identifying these affected communities continually and vigorously, building solutions targeted towards including these communities and making them central to the work we do.
© 2020 Youth Voices Count