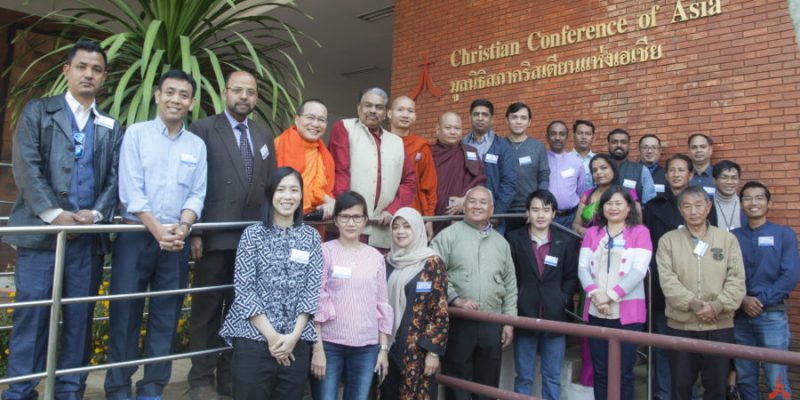 On the nexus of HIV and AIDS and faith-based advocacy: a commitment to strengthen interfaith work
By Brian Kevin Par – Monday, February 10, 2020
Recently, Youth Voices Count participated in the "Asian Interfaith Consultation in Strengthening HIV and AIDS Advocacy" hosted by the Christian Conference of Asia Action Together in Combating HIV and AIDS in Asia (CCA ATCHAA) held in Chiang Mai, Thailand. The consultation brought together twenty five faith leaders representing various religious organizations alongside persons living with HIV (PLHIV) networks from across Asia.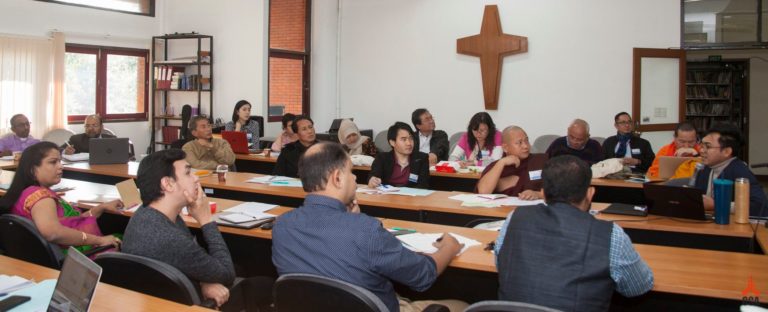 The program started on January 28, 2020 with several key topics were being discussed including country level assessment on HIV/AIDS situation in Asia, role of Faith Based Organizations (FBOs)on combating HIV/AIDS in the region and a panel presentation regarding faith-based perspective on HIV/AIDS.
Each of the churches were given a chance to present their responses on HIV epidemic. YVC, as the only CSO sector which attended the meeting, emphasized the importance of SRHR while also promoting faith-based programs such as practicing religious values and behavioural change programs.
On January 29, 2020, after a short recapitulation of yesterday's discussion, Dr. Ronald of CCA started the morning program by discussing the common challenges of FBOs in HIV/AIDS response. Most of the churches, including non- Christian organizations, affirmed that more realistic programs must be created to combat the epidemic since the current programs that they are doing are becoming less effective, making the region of Asia and the Pacific as the second highest number of HIV rate in the world.
A participant from India emphasized that FBOs must be working on pushing the government to make the HIV/AIDS programs (especially for treatment and prevention) sustainable and effective.
The program was then continued during the afternoon session by securing the collaborative engagement of Asian Interfaith Advocacy Network on HIV/AIDS (AIANHA) members in combating the epidemic in our region. CCA, as the host organization, promised to secure its help to its non-Christian members. One participant from Pakistan explained that member churches should also invite academic institutions to strengthen their campaign since this sector is less restricted in Islamic countries like Indonesia, Pakistan and Bangladesh.
Action plans were created during the last day of the consultation. Breaking the stigma and discrimination was then emphasized by Jay Roy Tipayan of CCA as one of the best practices in doing the HIV/AIDS advocacy.
Through this consultation YVC has reaffirmed its commitment to strengthen our HIV and AIDS advocacy through the lens of interfaith methods. While YVC's programs are mostly focused on the promotion of SRHR and information dissemination, the organization is keen to work with these FBOs through human rights advocacy, behavioural change campaigns, and elimination of stigma and discrimination against Persons Living with HIV (PLHIV), young people and LGBT community in the region.
YVC expresses its willingness to help FBOs in creating a more realistic and sustainable programs for young LGBT community without compromising their religious beliefs and traditions.
One avenue where YVC can integrate the work that CCA ATCHAA and other member churches of the AIANHA is through the promotion of "The S.A.V.E Prevention Model". This prevention model emphasizes on Safer practices, Available medication, Voluntary confidential counselling and testing, and Empowerment and education.
YVC will continue working with AIANHA and CCA ATCHAA in eliminating forms of stigma and discrimination, while affirming that people of all SOGIESC are welcome in faith spaces.
Count Your Voice with Us!
© 2020 Youth Voices Count